Container World Prosperita Storage Yard
Container World Prosperita Windhoek - container storage and e-waste drop-off point Namibia
Container World Namibia is the market leader in container storage solutions in Namibia (https://www.containerworld.com.na/home)
NamiGreen has partnered with Container World to collect e-waste. At the Prosperita facility, we have a green e-waste bin where you can drop-off your electronic waste.
The facility is gated and secured but have access 24/7.
If you are interested in container storage, please contact Tel: (+264) (0)61 371 185
Find directions for Container World, Prosperita below:
https://goo.gl/maps/NcCyUadF67vxChF47
Container World Prosperita Storage Yard offers citizens to drop off their e-waste (
see e-waste categories here
) in designated e-waste bins and e-waste containers.
View e-waste types recycled at NamiGreen: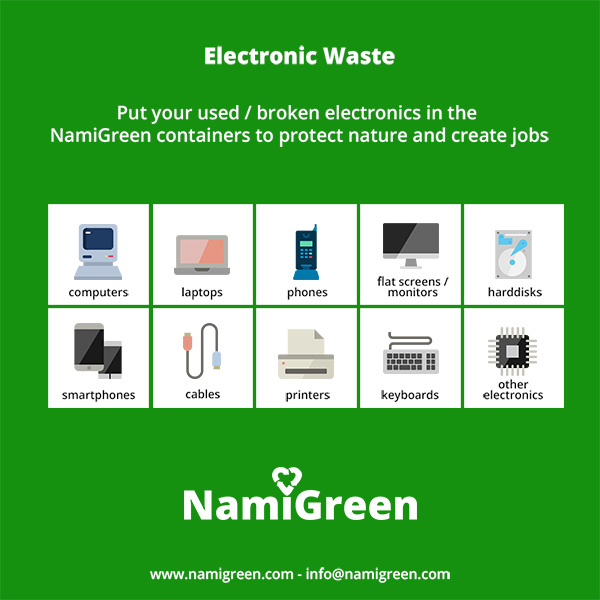 NamiGreen E-waste affiliations