Delta School
Delta School Windhoek or Delta School Namibia is previously known as the German school. NamiGreen collaborates on e-waste recycling with Delta School.
Delta School Windhoek is originally known as the German school in Namibia teaching students in German only. Today both English and German are taught in parallel and the primary school has over 600 students.
Delta School works with NamiGreen E-waste
On the Delta School premises in Ausspannplatz, Windhoek, NamiGreen has put an e-waste container accessible every Tuesday and Thursday 07:00-09:00 for citizens to drop-off their e-waste free of charge. The container is located inside the school compound.
For more information call NamiGreen or call Delta School directly the telephone number indicated.
https://goo.gl/maps/c5AjKiikWChVPw6J7
Delta School offers citizens to drop off their e-waste (
see e-waste categories here
) in designated e-waste bins and e-waste containers.
View e-waste types recycled at NamiGreen: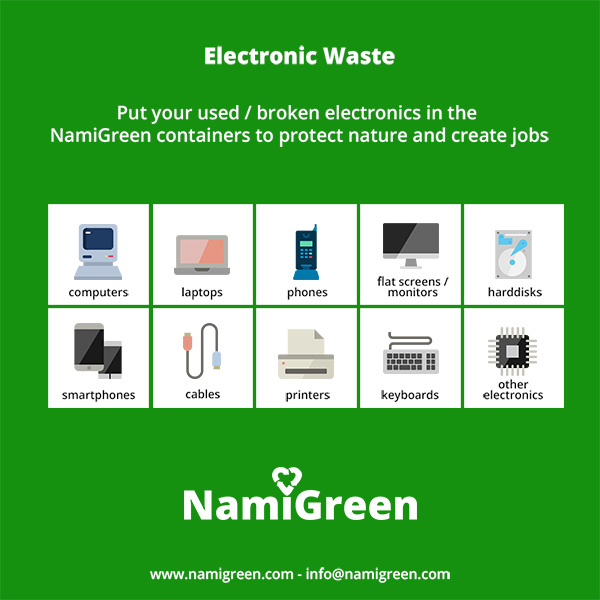 NamiGreen E-waste affiliations