DHPS - Deutsche Höhere Privatschule Windhoek
DHPS E-waste drop-off point
The DHPS (Deutsche Höhere Privatschule Windhoek) is a German-Namibian school in Windhoek Namibia.
NamiGreen has partnered with DHPS on e-waste collection and has a large e-waste container standing at the school, where citizens can drop-off their electronic waste such as computers, phones, laptops, cables and other electrical and electronic broken devices.
Driving instructions for DHPS Windhoek E-waste drop-off point:
https://goo.gl/maps/caaMPBba93CgMDqq5
https://www.dhps-windhoek.com
DHPS - Deutsche Höhere Privatschule Windhoek offers citizens to drop off their e-waste (
see e-waste categories here
) in designated e-waste bins and e-waste containers.
View e-waste types recycled at NamiGreen: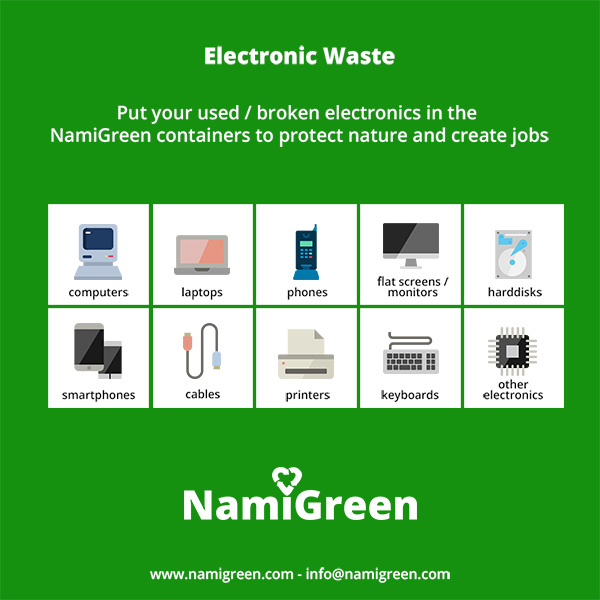 NamiGreen E-waste affiliations