Ecorobotics
Ecorobotics drop-off point for e-waste in Namibia, Windhoek
Ecorobotics is Namibia's first online electronics online shop. Ecorobotics offers a wide range of electronic components, networking components, home automation products and 3D printers for learners, students, hobbyists and businesses alike. Our wish is that the availability of quality and cost effective electronics will allow Namibians to develop their skills and kick start a technology revolution built upon Namibian innovation.
NamiGreen has partnered with Ecorobotics on e-waste collection and has an e-waste container suitable for larger e-waste items and electronics, such as vacuum cleaners, PC boxes, screens and in general larger household electronics.
Driving instructions for Ecorobotics E-waste drop-off point:
https://goo.gl/maps/PWmgCBt2thdAfmmt5
Ecorobotics offers citizens to drop off their e-waste (
see e-waste categories here
) in designated e-waste bins and e-waste containers.
View e-waste types recycled at NamiGreen: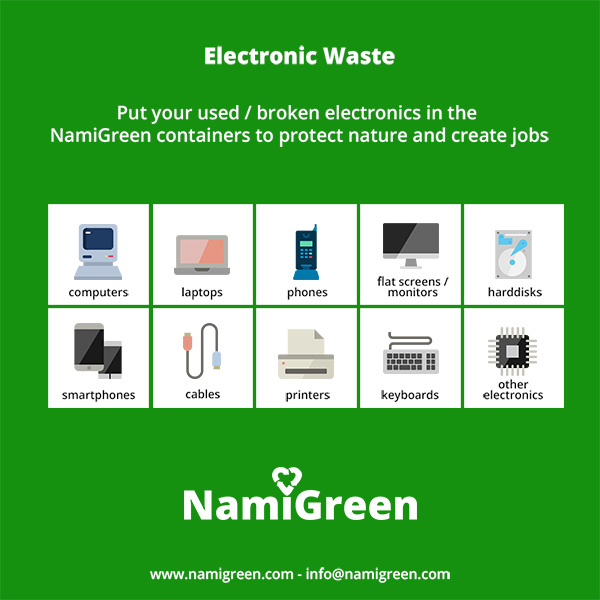 NamiGreen E-waste affiliations