Kleine Kuppe transfer station
Kleine Kuppe transfer station
The Kleine Kuppe transfer station is normally used for residential building rubble and garden refuse but NamiGreen has an e-waste container located on site for disposal of broken and discarded electronics.
The station is for waste generated in the south-eastern part of Windhoek, such as Auasblick, Cimbebasia, Olympia and Kleine Kuppe.
Kleine Kuppe transfer station offers citizens to drop off their e-waste (
see e-waste categories here
) in designated e-waste bins and e-waste containers.
View e-waste types recycled at NamiGreen: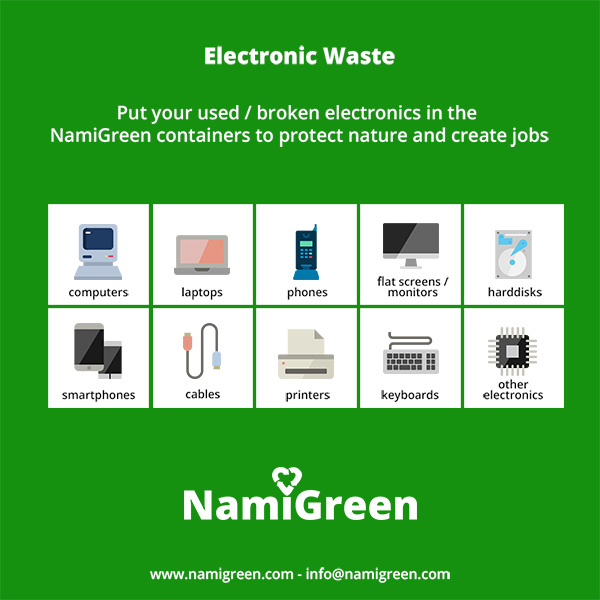 NamiGreen E-waste affiliations