Ministry of Education
Ministry of Education, Arts and Culture in Namibia
NOTE: WE HAVE REMOVED THE BIN AND THE MINISTRY OF EDUCATION NO LONGER ACCEPTS E-WASTE.
The Ministry of Education (also known as the Ministry of Education, Arts and Culture) or MOE, is mandated by the Namibian Constitution to deal with all education, arts and culture in Namibia. Ministry of Education in Namibia has partnered with NamiGreen E-waste to help rid e-waste in Windhoek.
Ministry of Education Partnership with NamiGreen
At the Ministry of Education Namibia premises Government Office Park (Luther Street), citizens can drop-off their e-waste in designated e-waste bins. The area is always accessible but guarded 24-7 to prevent theft/vandalism.
Read more about the partnership with Ministry of Education and NamiGreen here: https://www.pressport.com/int/namigreen/pressreleases/namigreen-partnership-with-ministry-of-education-boosts-recycling-and-job-creation-25080
Ministry of Education offers citizens to drop off their e-waste (
see e-waste categories here
) in designated e-waste bins and e-waste containers.
View e-waste types recycled at NamiGreen: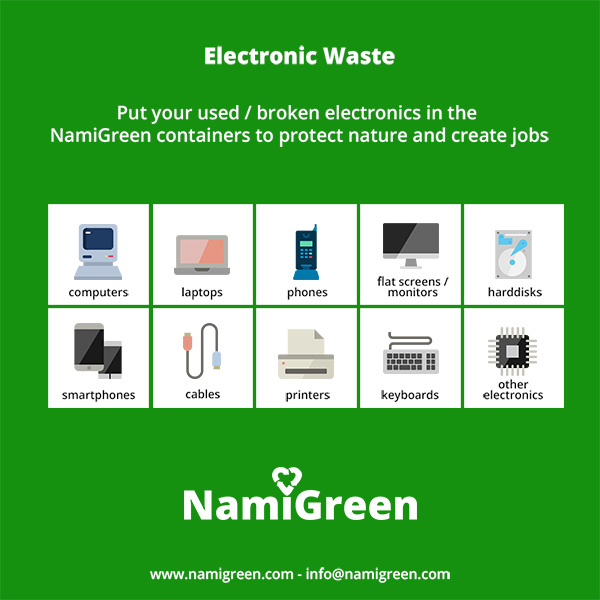 NamiGreen E-waste affiliations