NamiGreen - Windhoek
NamiGreen e-waste drop-off point - find drop-off points for recycling your electronics and electrical devices
The NamiGreen facility in Windhoek enables citizens, companies and organisations to easliy rid their old and used electronics - free of charge.
NamiGreen E-waste Recycling in Windhoek is open daily from 07:45-17. For companies and organisations, NamiGreen offers to collect larger volumes of e-waste as well.
All NamiGreen facilities are operating on the strictest environmental laws, e.g. UN, Basel Convention, Namibia Environmental Management Act and others. This is to ensure that we do not pollute or harm the environment and that we keep our employees safe at all times through the NamiGreen e-waste recycling operations.
If you need to see our permits, certificates and environmental impact assessments, please send us an email or use web form on our Contact page.
NamiGreen - Windhoek offers citizens to drop off their e-waste (
see e-waste categories here
) in designated e-waste bins and e-waste containers.
View e-waste types recycled at NamiGreen: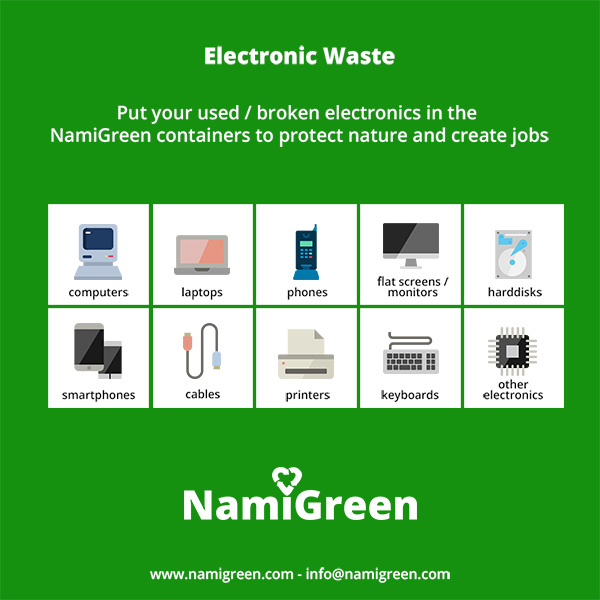 NamiGreen E-waste affiliations