Ndjovu Hardware
Ndjovu Hardware in Rundu, Namibia is MultiChoice agent where you can recycle your electronics / e-waste free of charge.
Ndjovu Hardware is a MultiChoice agent in Rundu, Namibia. Here you can recycle your old and smaller electronics in the designated e-waste bin provided by MultiChoice and NamiGreen.
Ndjovu Hardware offers citizens to drop off their e-waste (
see e-waste categories here
) in designated e-waste bins and e-waste containers.
View e-waste types recycled at NamiGreen: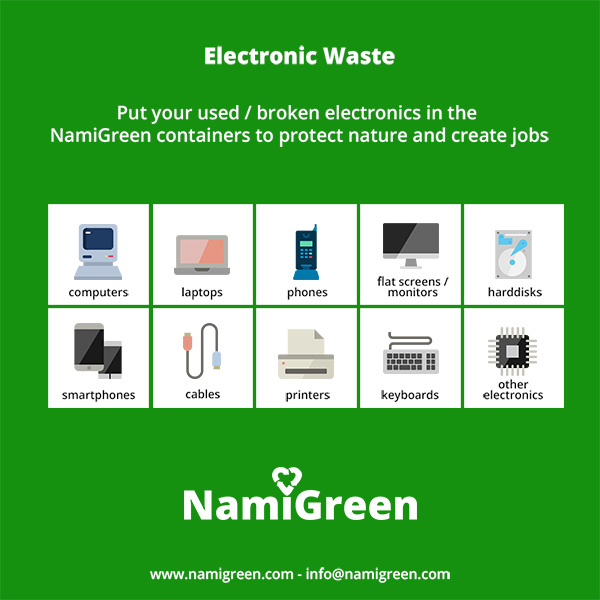 NamiGreen E-waste affiliations