OMD 2030
Recycle your e-waste in Oranjemund with OMD 2030
OMD 2030 is a community organisation, based in Oranjemund. Our aim is to assist residents to play an active role in the transformation of Oranjemund to a resilient, sustainable, economically and culturally rich town.
Note: No items larger than a standard microwave are accepted due to space restrictions.
OMD 2030 offers citizens to drop off their e-waste (
see e-waste categories here
) in designated e-waste bins and e-waste containers.
View e-waste types recycled at NamiGreen: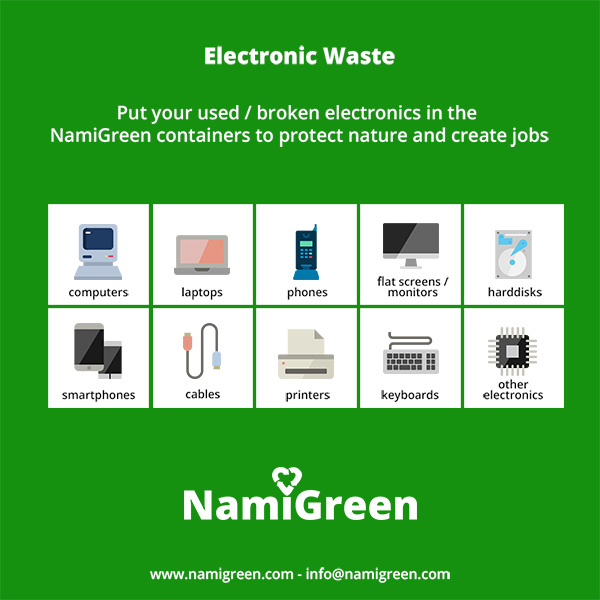 NamiGreen E-waste affiliations