Canon CL-741 INK - Recycling
Recycle your Canon CL-741 INK printer cartridge
Please note: From September 27, 2021 NamiGreen can no longer pay for any printer cartridges. The administrative burden has proven to be too large to make it economically feasible. All outstanding payments will be effectuated in the coming weeks.
As of November 1, 2023 NamiGreen no longer recycles printer cartridges.
If your company/organization wish to recycle your e-waste, book us for picking up your e-waste.
If you wish to work with NamiGreen or have electronic waste for recycling, please contact us.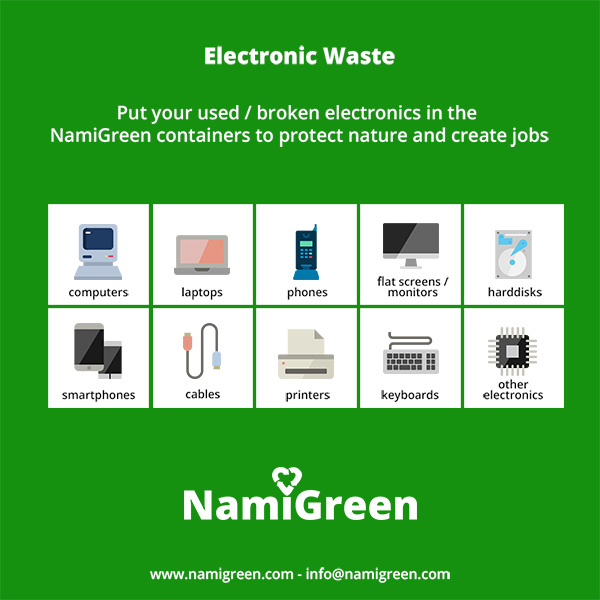 NamiGreen E-waste affiliations