HP CC644H (121XL) COLOR - Recycling
Recycle your HP CC644H (121XL) COLOR printer cartridge with NamiGreen
| Key | Value |
| --- | --- |
| Brand | HP |
| Model | CC644H (121XL) COLOR |
| Value | N$ 3.00 |
| Printer cartridge type: | Inkjet cartridge |
Please note: We do not pay for broken or damaged printer cartridges. All pricing is in South African Rand / Namibian Dollar (N$) and may change without notice: Pricing as of Saturday, September 25, 2021
See more printer cartridge types that NamiGreen recycles.
If your printer cartridge model is missing please contact NamiGreen E-waste
If your company/organization wish to recycle your e-waste, book us for picking up your e-waste.
If you wish to work with NamiGreen or have electronic waste for recycling, please contact us.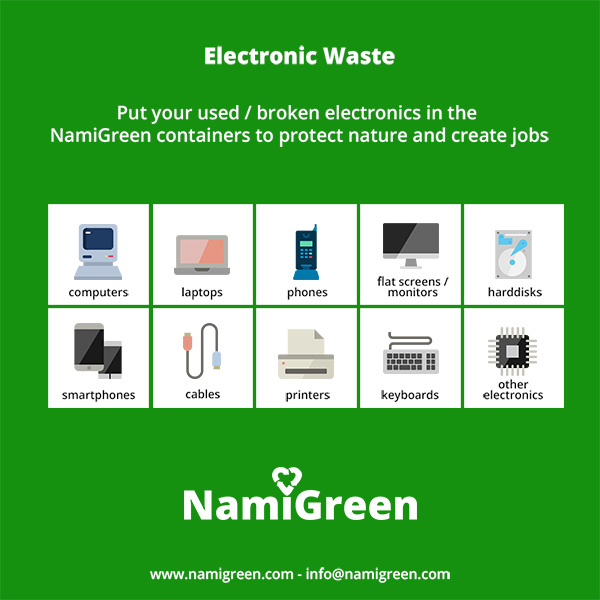 E-waste affiliations