The Document Warehouse - Windhoek
The Document Warehouse E-waste drop-off point
NamiGreen and The Document Warehouse in Namibia has partnered to help citizens of Namibia rid their e-waste. Citizens can drop-off their e-waste the The Document Warehouse premises in Windhoek on 106 Hans Dietrich Genscher Street.
All e-waste is properly sorted and recycled to prevent it ending up in the landfill.
Find directions for The Document Warehouse in Northern Industrial, Windhoek below:
https://goo.gl/maps/WZ8H4NN7cQQGy42r7
Read more about The Document Warehouse on facebook: https://www.facebook.com/documentwarehouse
The Document Warehouse - Windhoek offers citizens to drop off their e-waste (
see e-waste categories here
) in designated e-waste bins and e-waste containers.
View e-waste types recycled at NamiGreen: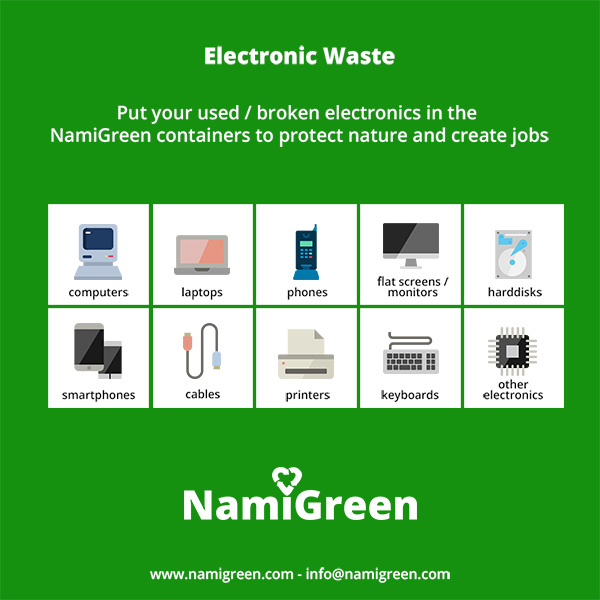 NamiGreen E-waste affiliations