Transworld Cargo / Cargo City
Transworld Cargo located in Cargo City is Windhoeks most well-known transport and logistics company
Citizens and companies can drop-off their e-waste/electronic waste daily between 07:45-17:00. The area is guarded to prevent theft and vandalism.
Transworld Cargo located in Cargo City (5 Von Braun Street, Windhoek) is the largest transport and logistics company in Namibia with more than 100 staff. Transworld Cargo is constantly growing as economic activity in Namibia is on the rise. Transworld Cargo, founded in 1986 offers air-, sea- and roadfreight for customers all over the world.
NamiGreen was until September 2022 located in the Transworld Cargo compound aka Cargo City. NamiGreen has since moved to a new facility - see here https://www.namigreen.com/namigreen-windhoek.
Historically NamiGreen was called Transworld E-waste but was rebranded in 2018 to signal a change in operations. The NamiGreen partnership with Transworld Cargo means professionalism and well respected business operations.
To read more about Transworld Cargo logistics, freight forwarding and shipping, please refer to https://www.transworldcargo.net
Transworld Cargo / Cargo City offers citizens to drop off their e-waste (
see e-waste categories here
) in designated e-waste bins and e-waste containers.
View e-waste types recycled at NamiGreen: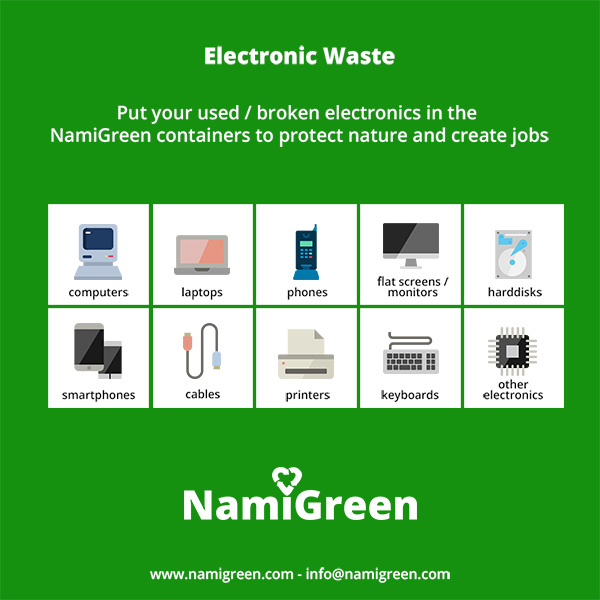 NamiGreen E-waste affiliations