Transworld Cargo - Walvis Bay
Transworld Cargo - Walvis Bay E-waste drop-off
Through our partnership with Transworld Cargo(www.transworldcargo.net), NamiGreen E-waste has a drop-off point in Walvis Bay at 34 Ben Amathila Avenue, Walvis Bay, Windhoek across the road from Seaworks.
PLEASE NOTE: Call 064 276 004 before going there as staff and security needs to know to help offload any e-waste you may bring.
You can drop off your used and broken electronics and electrical devices.
Please refer to the following Google map for easy directions.
https://goo.gl/maps/vC53p4i9aJU4bFcq8
Transworld Cargo - Walvis Bay offers citizens to drop off their e-waste (
see e-waste categories here
) in designated e-waste bins and e-waste containers.
View e-waste types recycled at NamiGreen: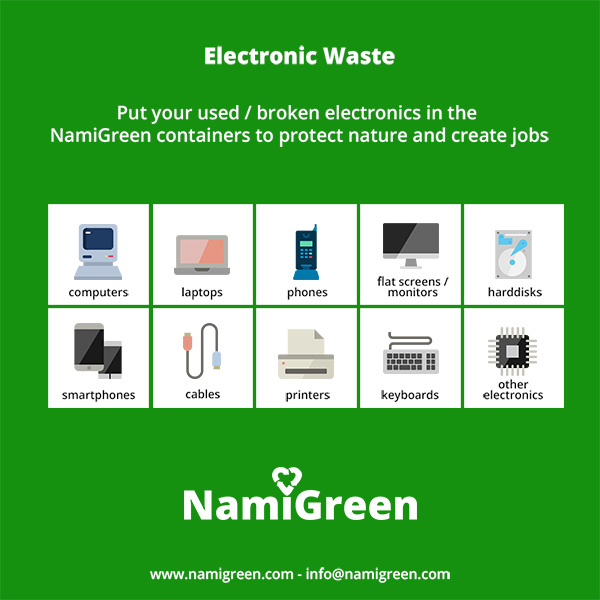 NamiGreen E-waste affiliations