Windhoek International School
Windhoek International School - drop-off point for e-waste
Windhoek International School (WIS), founded in December 1990, has partnered with NamiGreen to provide a drop-off point for electronic waste (e-waste) for citizens in Namibia.
When dropping e-waste items off, the public can drive into the fenced area through the main gate and park. Windhoek International School security will then open the side gate and escort them to the e-waste container. Public can then go back to their cars. They do not need to drive into the car park area.
Note: Please do phone the office just to inform WIS that you will be coming: +264 61 241 783
Driving instructions for Windhoek International School E-waste drop-off point:
Read more about Windhoek International School here: https://www.wis.edu.na/ and on their facebook page: https://www.facebook.com/WindhoekInternationalSchool
Windhoek International School offers citizens to drop off their e-waste (
see e-waste categories here
) in designated e-waste bins and e-waste containers.
View e-waste types recycled at NamiGreen: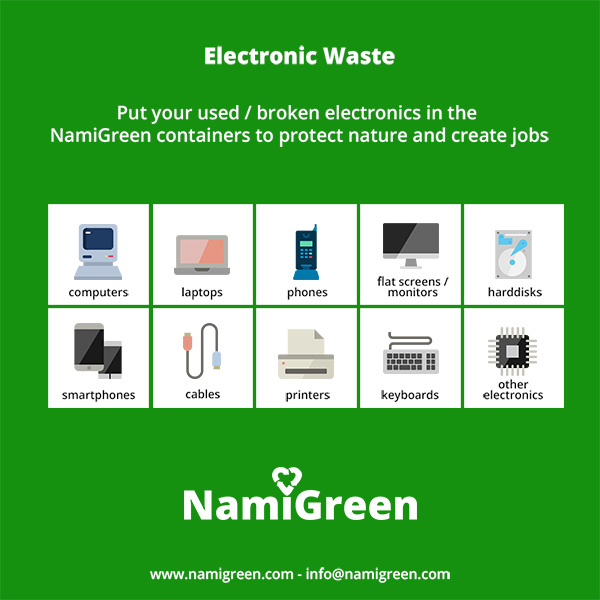 NamiGreen E-waste affiliations